The AIM Leadership Roadmap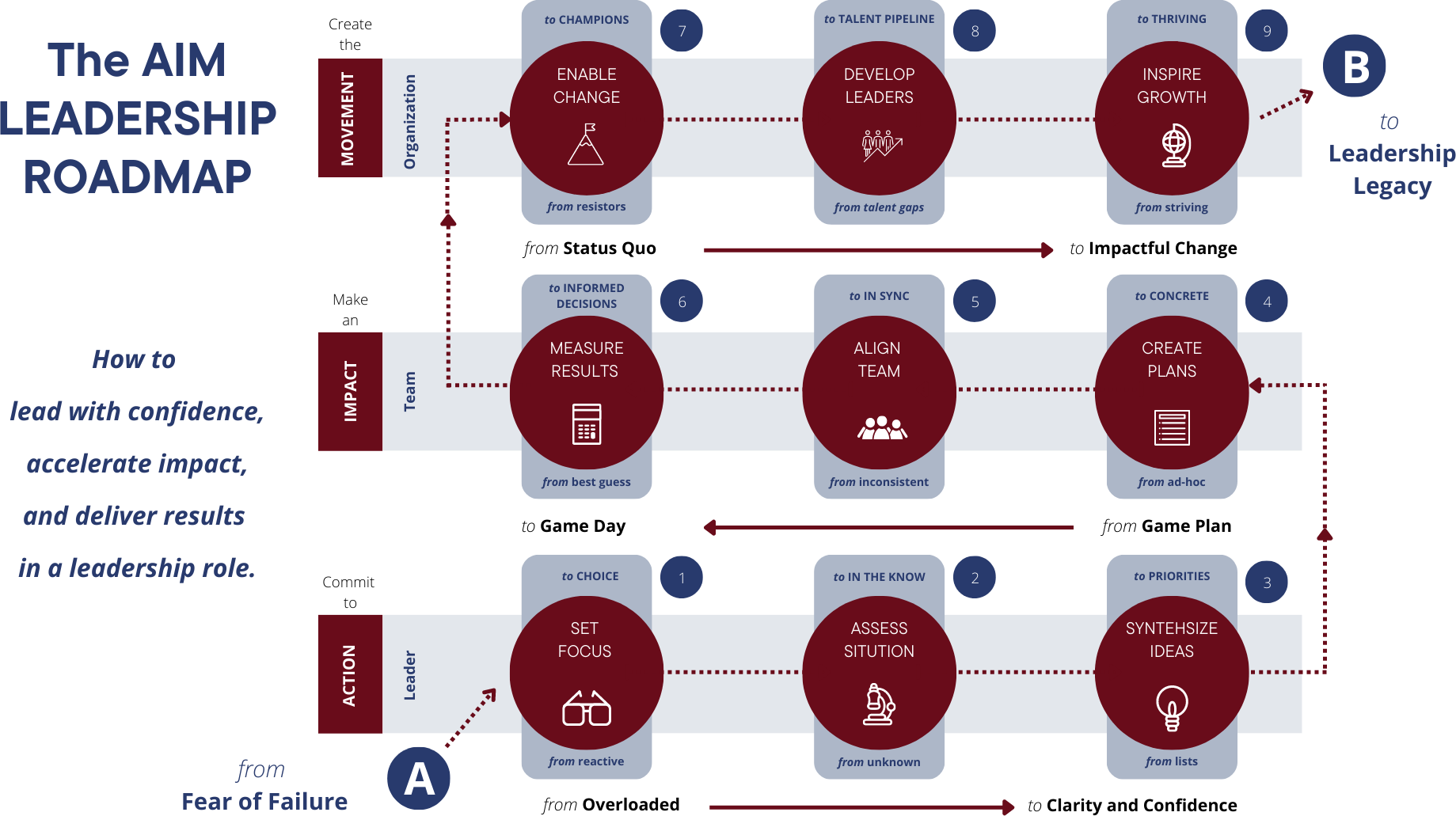 *Are you a leader who has recently taken on a new role, new team, or new mandate?
Find out what leaders say their biggest fears and challenges are when taking on a new role and how they overcome them to build their leadership legacy - check out the summary here.
Learn how to lead with confidence, accelerate impact, and deliver results in a new leadership role - with the AIM Leadership Roadmap.
Download your free Situation Assessment Interview Guide - key questions to quickly uncover expectations, learn about your team, and determine current priorities in a new leadership role.
Embrace change. Lead better. It all starts with a conversation.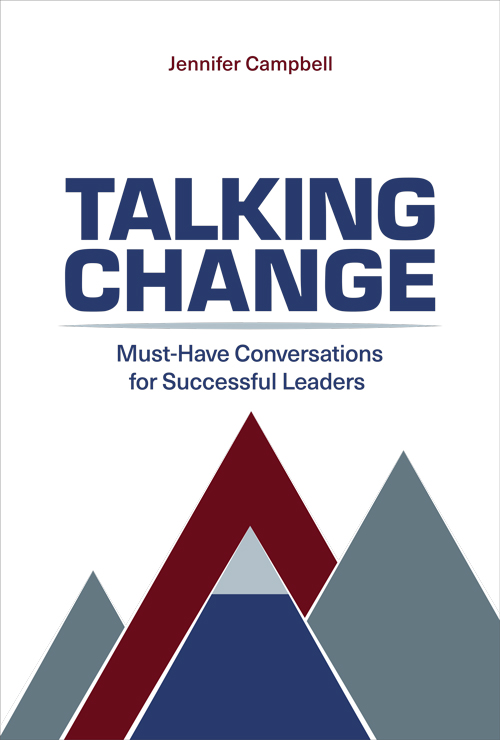 For every leader who has faced resistance to organizational change, overspent on change management initiatives, or wished there was a way to lead change right the first time, the answer is here. Buy the Amazon #1 Bestselling Book, Talking Change: Must-Have Conversations for Successful Leaders by Jennifer Campbell and Join the Conversation.
"So easy to read and apply the concepts" ~ "Worthwhile and impactful read" ~ "Excellent advice made simple"
Jennifer Campbell demystifies the world of change management and outlines the pivotal conversations that create successful and impactful change. Based on her years of leading change, from the boardroom to the plant floor, this practical and easy-to-use guide is a must-read for today's leaders.