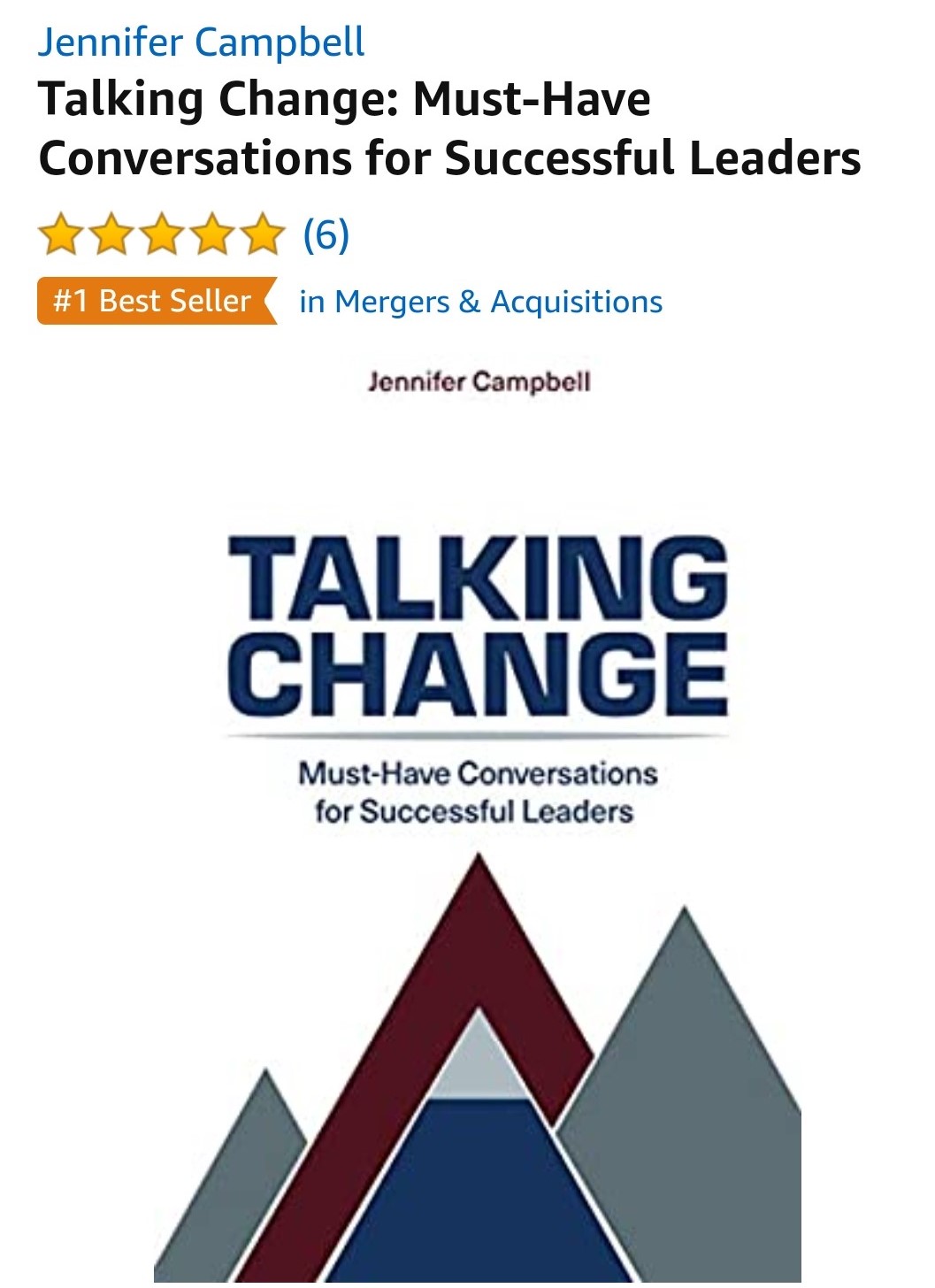 Talking Change: Must-Have Conversations for Successful Leaders is on sale on Amazon.
Book summary
For every leader who has faced resistance to change, overspent on change initiatives, or wished there was a way to 'do change right the first time', the answer is here. In Talking Change: Must-Have Conversations for Successful Leaders, I get to the heart of gaining commitment and dealing with resistance — through conversation.
I demystify the world of change management and outline the pivotal conversations that create successful change. Based on my twenty years of leading change, from the boardroom to the plant floor, this practical and easy-to-use guide is a must-read for today's leaders.
Part 1 outlines the foundations of change, definitions, a roadmap to lead people through change, and how to deal with resistance to change.
Part 2 outlines why conversations are needed, what conversations to have, how to facilitate effective conversations, and with whom. 
Part 3 provides the details and questions for twenty change conversations, including self-reflection conversations to uncover your approach to leading change, planning and managing conversations to lead change effectively, and engagement conversations to bring people along to buy into and commit to the change.
With leaders and organizations faced with so much change right now, my goal is to get the word out and help leaders navigate these challenging times. Here's how you can help: 
Thanks for your support and I hope you enjoy the book!