Project Managers get asked to 'do change management' on their projects all the time - this course will give them the tools, skills, and confidence to make that happen. 
Leading Change for Project Managers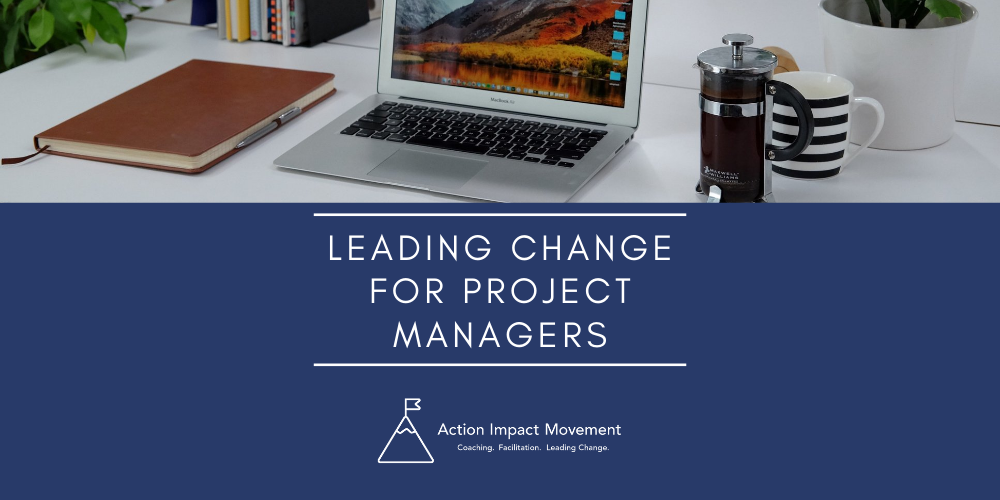 Who will Benefit from this Program?
Project Managers - new or experienced
People who manage projects or initiatives but don't have project manager in their title
People supporting change initiatives
People who want to understand more about change management and how to apply best practices to help people do something more, better, or different and realize great results
Key Takeaways
Understand the People Side of Change
Know the conversations needed to Plan and Manage Change  
Be equipped with knowledge, skills, and tools to Plan and Manage Change
Develop a change management strategy/plan for an active project 
Identify the Engagement Conversations needed to enable adoption of and commitment to change 
Gain confidence to engage in the right change management planning conversations with business leaders 
Participants will also receive the following tools:
The Project Manager's Change Planning Toolkit
Resources and Templates from Talking Change: Must-Have Conversations for Successful Leaders

Conversation Planner Template
Conversation Agenda Template
Stakeholder Map Template
5 Steps to Build the Best Change Champion Network Guide
Communication Plan Template
Month in a Box Template
Job Impact Analysis Template
Change Management Planning Kickoff Presentation
And many more...
Program Overview 
Module 1 - The People Side of Change 
The dynamics of change 
The ABC Transition Roadmap™
Recognizing and addressing resistance to change
Module 2 - Planning and Managing Change  
Key conversations to plan and manage change
Best practices to implement change successfully
Change management planning toolkit   
Module 3 - Conversations to Enable Change   
Why conversations are needed
Who needs to be involved in conversations
Key engagement conversations to enable buy-in and commitment to change
Delivery Logistics 
Live in-person: 1.5 days
Live virtual: 1.5 days or 3 half days
Virtual on-demand: available as a self-paced online program 
Testimonial
I didn't think it was my place to ask too many 'why' questions – why are we doing this? Why now? I was given the project to manage and told to make it happen. The Planning and Managing Conversations have given me the tools and the right approach to ask why and engage people in the right conversations. Now we are all on the same page and I feel confident we'll get to a great result.
I will use these tools when I start the change management conversations with my business leads. I feel more prepared to guide the business to help them build their change management plans and for me to identify the risks of the change.
Now I know who the right people are to have at the table, how to position things with clients, and how to engage in meaningful conversations about change.