Our Why: To lead great conversations, as facilitators and coaches, so that people connect, embrace change, and build the confidence to lead their teams and organizations forward. 
Jennifer Campbell, CPCC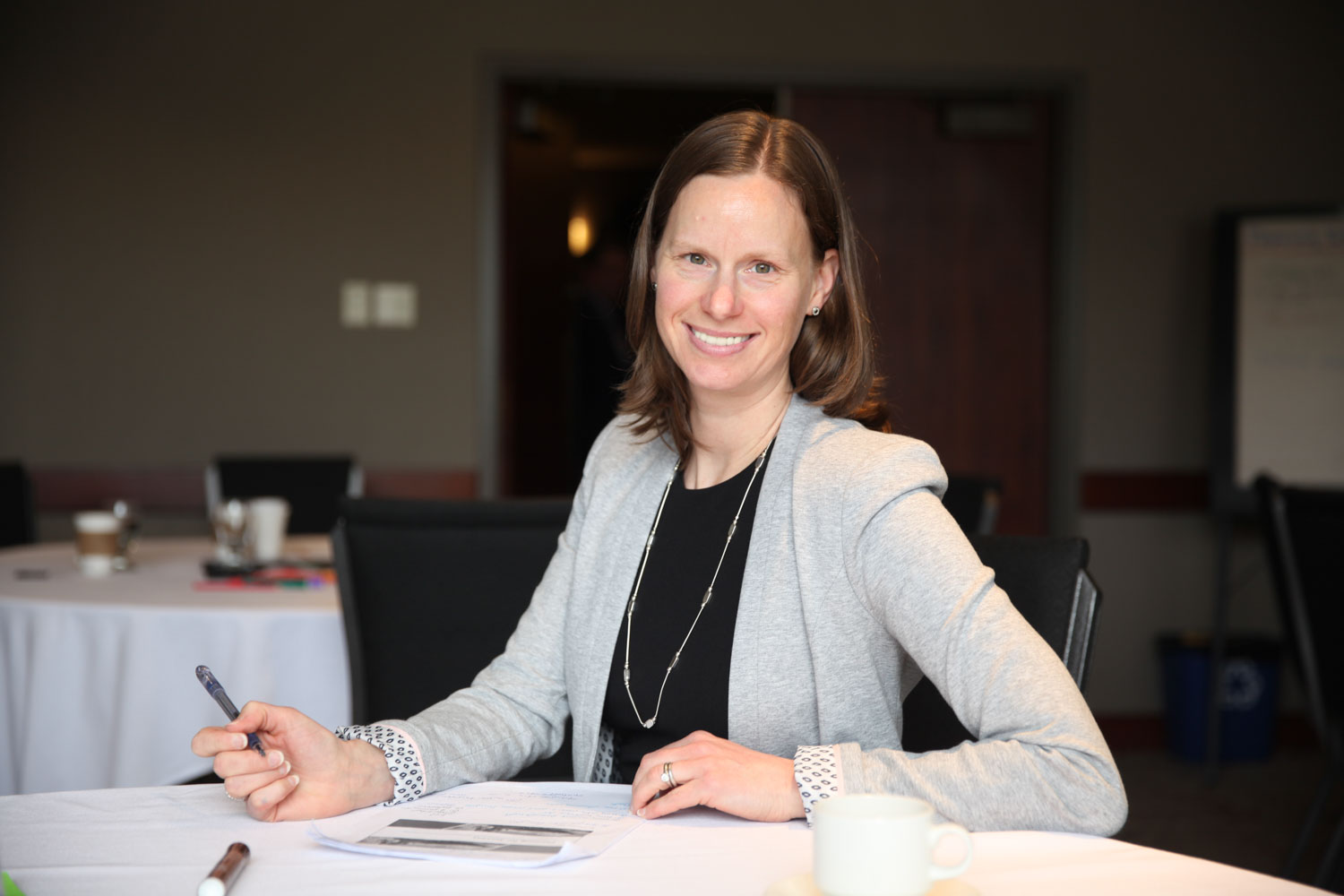 I'm Jen Campbell and I help people lead their teams and organizations through change with confidence, calmness, and candour. 
I simplify and demystify the art and science of leading change. 
I facilitate great conversations and connect the dots to solve problems. 
I help busy leaders focus, learn, execute, and succeed.
I help teams align around common goals, behaviours, and expectations. 
I bring energy, enthusiasm, experience, and organization, and I lead by example.  
I work with great clients. Let's start our conversation!
Jennifer started her professional career at Arthur Andersen Business Consulting. She developed her skills and passion for change management and facilitation working with merger & integration clients and teaching at the international training centre. Jennifer is a sought-after thinking partner and problem solver, a quick study and known for her contagious energy and ability to create a positive atmosphere. 
As a certified coach, Jennifer works with up-and-coming leaders, new leaders and seasoned leaders to achieve better results - both personally and professionally. She brings structure, experience and humour to her coaching relationships, a combination that has enabled people to see things more clearly, move their agendas forward, make changes that stick and have a little fun along the way.
As a facilitator, Jennifer guides teams through proven processes to prioritize, simplify and achieve results. She engages the entire group through powerful questions and curiosity, gathering all perspectives to create the best solutions, align the team, and gain commitment to actions.
As an ImpleMentor, Jennifer is a versatile adviser who leverages her extensive consulting experience and practical approach to change management to coach leaders to implement change, create commitment, and transfer the tools and skills needed for sustainment.
Jennifer holds a Bachelor of Commerce (Honours) from Queen's University, a certificate in adult training and development (Ontario Institute of Studies in Education, University of Toronto) and is certified to administer the Myers Briggs Type Indicator. She is a Certified Professional Co-Active Coach (CPCC) through the Coaches Training Institute.
Rebecca Scott Rawn, RCC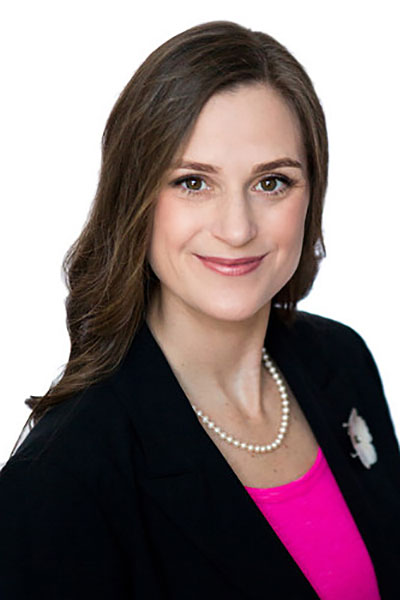 Rebecca has successfully influenced politicians, bureaucrats, and corporate leaders to make positive change. As a communication expert and registered corporate coach, she empowers people to achieve their impossible, with support and coaching when they need it.
Rebecca has written policy for the provincial government, held leadership roles in private organizations, and honed her media and government relations skills in high pressure situations. In 2019, she was awarded the McKnight's Women of Distinction Rising Star award for her achievements in the long term care industry. 
She has spent countless hours with seniors as a volunteer and a Nursing Home Administrator and has taken to heart the advice of those who have 'been there and done that' – create meaningful connections, live the life that's right for you, and have no regrets.
Rebecca holds a Masters of Public Policy and Public Administration from Ryerson University and a Bachelor of Arts in Political Science and Business from Carlton University. She is a Registered Corporate Coach, a Centergy and Laughter Yoga Instructor and holds a Long Term Care Administrator Certificate.
Our Story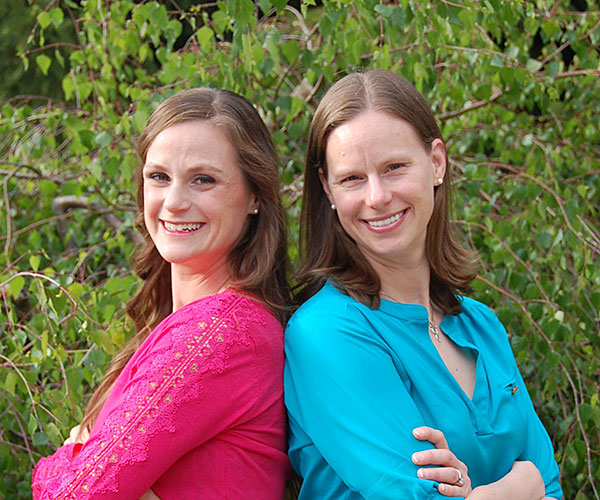 Sister is probably the most competitive relationship within the family, but once the sisters are grown, it becomes the strongest relationship. ~ Margaret Mead
How true this is. For the first 20+ years of our lives we co-existed as sisters, focused on different things, gathering different experiences. The turning point was when Jen got married. Rebecca stood up as Jen's maid of honour and the seas shifted. No longer were we the, at times competitive and other times complacent, sisters, we had become friends.
A number of years later we realized that as much as we tried to be different, we were actually converging. Our work, though focused in different industries, enabled us to gain similar skills – coaching, facilitation, leadership and making change happen. And most importantly we both believed we get more work done when we have fun. Our personal lives were turning out similarly as well, we both had daughters – two more sets of sisters!
What remains different are our perspectives, which drives us to create better solutions. We discovered that we enjoy discussing a wide range of topics from different perspectives. Coupled with our skills in coaching, facilitating, communication, business planning and just generally being great at getting things done, we decided it was time to join forces and bring a new experience to organizations.
We bring our coaching and facilitation expertise and our amazing implementation skills to help individuals and organizations prioritize, simplify and succeed. We get more done because we have fun, with groups and one-on-one.