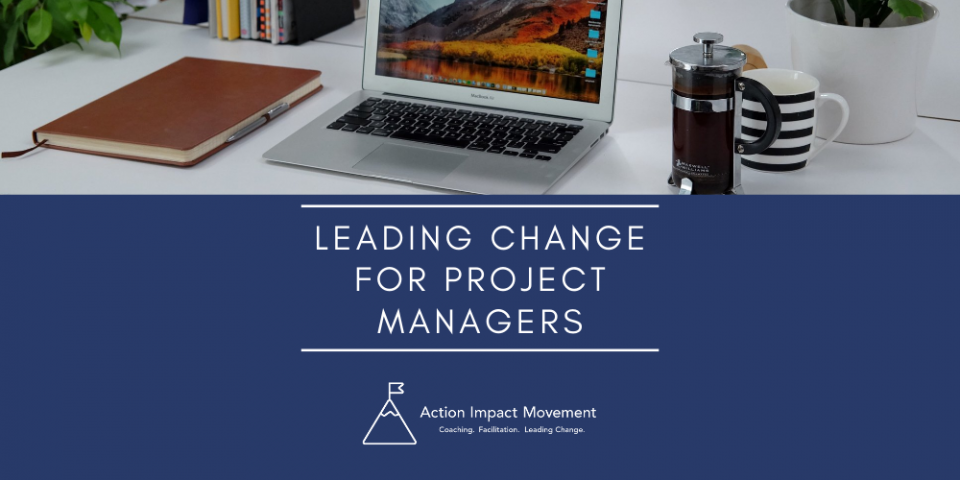 You manage projects aimed to create change – new systems, new processes, new behaviour – and your business sponsor wants 'change management' built into your project plan. 
Set yourself up to create and carry out a great change management plan, whether you have a dedicated change expert on your project or not. Download the free guide - The PM's Sure-Fire Guide to Managing Change for reference. 
Planning and managing change with ease starts with seven key conversations to have with your business sponsors and your project team. All conversation details, including the questions to ask, can be found in Talking Change: Must-Have Conversations for Successful Leaders.
And for more ideas and tips - the link under each conversation title will take you to the Talking Change with Jen and Rebecca podcast episode about that conversation. 
The Why Conversation - why are you making change in the first place? Engage your business sponsors in this conversation and dive deep into why are you changing and why now. 
The What, When, and How Conversation - what are you changing, when, and how? Not all details may be known as you embark on the change so start with what you know and build on it as you go. 
The Situation Conversation - what else is happening in your organization right now that will impact the success of your change? Knowing what else is happening now and also the success rate of past changes will inform your path forward. 
The Stakeholder Conversation - who will be impacted and how? Get ahead of resistance by understanding why people might be excited or hesitant to embrace your change. 
The Communication Planning Conversation - successful change (and transition) management requires effective communication. Based on your first four conversations, you'll gain good ideas of what people want and need to know. One way communication is not the only thing you'll need to gain commitment, so check out the Engagement Conversations in the book too. 
The Performance Conversation - in order for change to happen, you need people to do something more, better, or different. This is the conversation to have to figure out what that is going to be and how you will help people do and act differently. 
The Ownership Conversation - who will catch the ball when the project team throws it over the fence? The downfall of many change initiatives happens when things are 'operationalized'. This conversation will help you ensure the benefits of the project continue once the formal project structure is discontinued. Note: this isn't a formal conversation in the book - you can find key questions in the What, When, and How Conversation about how the change will be maintained. 
Download the free guide - The PM's Sure-Fire Guide to Managing Change for reference. 
Take the course - Leading Change for Project Managers - change management training for project managers.
Based on the best-selling book Talking Change: Must-Have Conversations for Successful Leaders, an online, self-paced program to equip project managers with an understanding of the people side of change and the confidence, skills, and tools to develop & oversee effective change management plans.
In-depth content, 15+ downloadable tools, and optional live group coaching to get all your questions answered!
Earn continuing education credits.