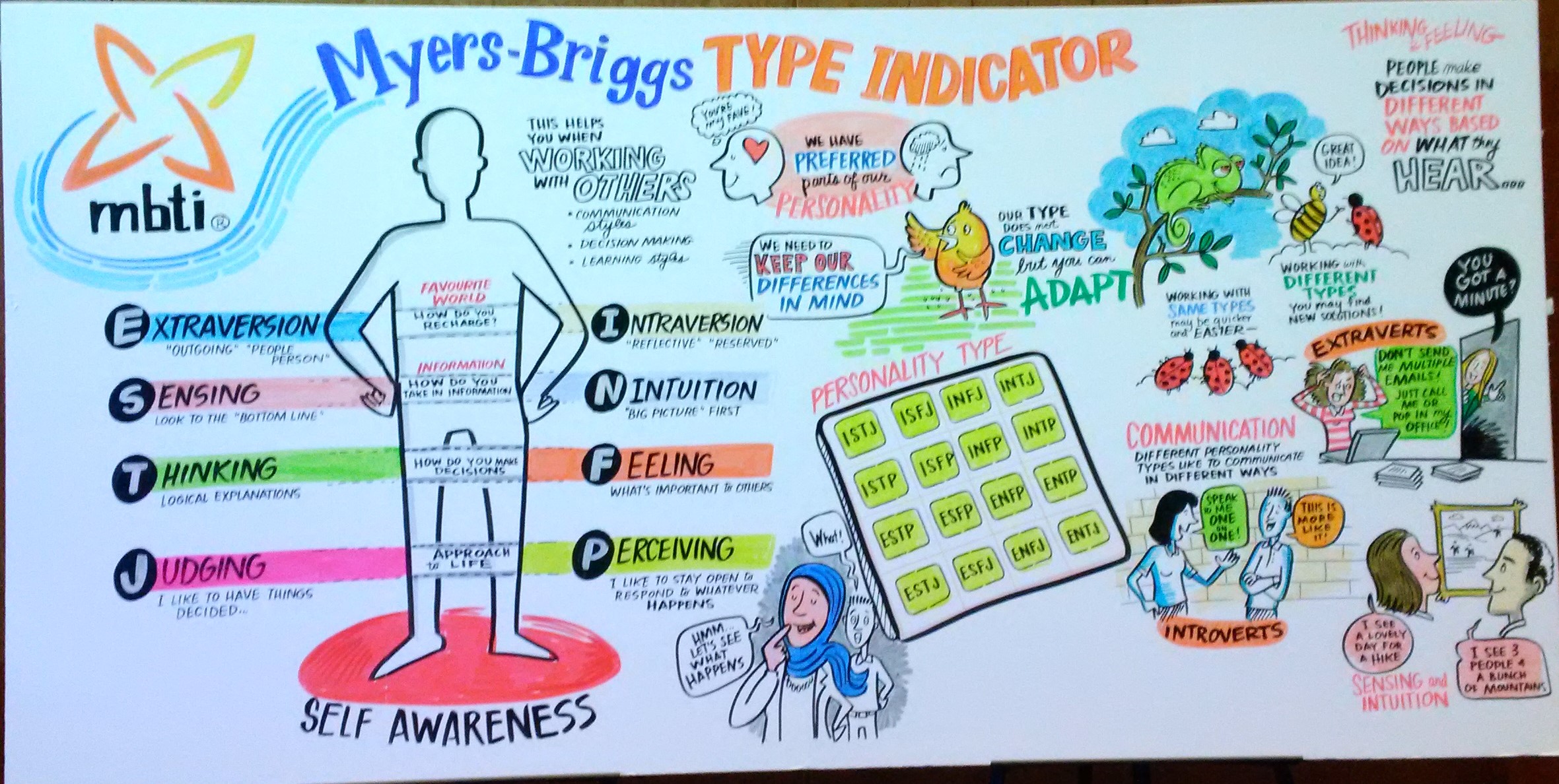 As mentioned in my book, Talking Change: Must-Have Conversations for Successful Leaders, knowing your Myers-Briggs Type (MBTI®) is one way to better understand and manage your reactions to change and the reactions of your colleagues or team members. 
Grounded in the work of Swiss psychiatrist Carl Jung, the MBTI® instrument assesses four aspects of your personality:  
What energizes you
How you take in information
How you make decisions
Your general approach toward life
Contact us today to discover your Myers-Briggs Type. We will set you up to:
1. Complete the online MBTI® assessment
2. Access a short video about the different MBTI® preferences 
3. Receive your Personal Impact Report which outlines your:
Work Style 
Communication Style 
Team Style 
Decision-Making Style 
Leadership Style 
Conflict Style 
Stress Reactions 
Approach to Change
4. Have the option to join Jen on a debrief call to discuss your report
Bring MBTI® to your Team 
Want to have your whole team complete the Myers-Briggs assessment to help them better understand themselves and each other and work more effectively together? Contact us and we'll get it organized. It's a great way to align teams and build connections to create more productive teams.